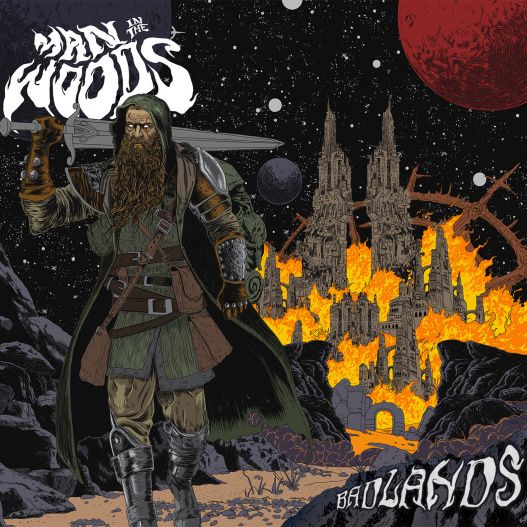 Badlands set for release on 29 July 2022
Badlands sees MAN IN THE WOODS deliver a progressive and colossal journey through a vibrant blend of heavy riffs and a crushing rhythm section while these harsh vocals guide you through the story of Badlands into hopelessness and a bleak, post apocalyptic world. The band, who was formed in 2016, manages to craft a unique mix of hard rocking fuzz and grunge, heavy stoner rock yet brutal sludge and doom metal to create such dark, dystopian and apocalyptic vibe. The album will be out on July 29, 2022 via Argonauta Records, with a pre-sale to start soon!
"As a band we are extremely stoked to be getting the album out," Marc adds. "There are tracks on Badlands which show a side to Man in the Woods that has not yet been heard outside of our live shows. We are excited for people to hear the vast expanse of the Universe created within the Badlands concept."
Badlands tracklist:
01. Icarus Landing
02. Speedeater
03. The Abduction of Barney Hill
04. Philosorapture
05. Iron Strider
06. Toxicology
07. Trenchfoot
08. Angel Of Gasoline
09. Signal, Saucers, Satellites